Mortgage Underwriting Technology that actually
Works as Advertised
With our Flex StackTM Components System you'll never overbuy again.
Components Enable Loan Level Cost Control
There's a Component for every underwriting function. Use only the tech you need based on the scenario and exceptions to keep margins intact.
Your secret weapon is the Data Platform which changes everything you thought you knew about document classification and data extraction.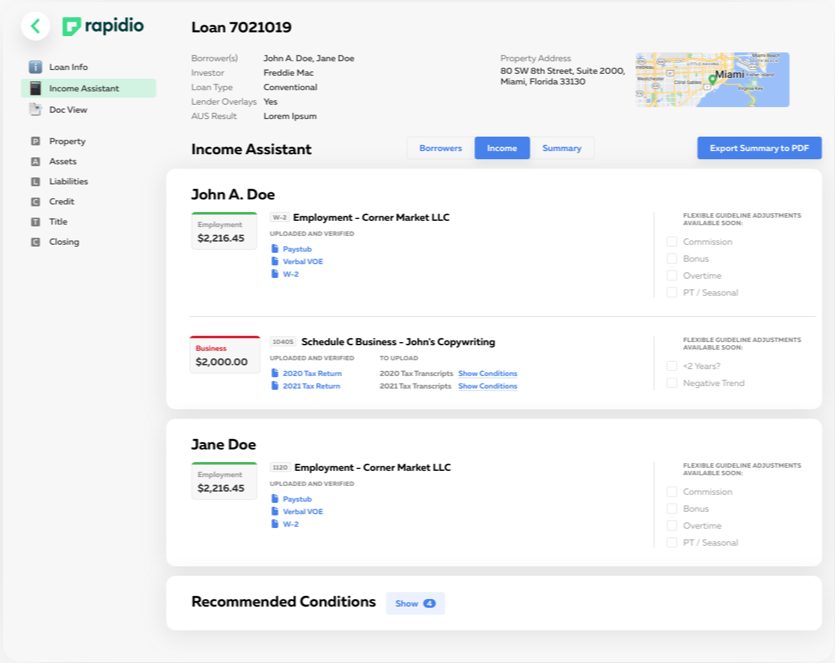 A zero tolerance for error and the need for speed.
Fast and flawless
document classification & data extraction
Machine trained for 12 years
<30 mins on 98% of documents
Human in the Loop for only seconds (when required)
A unique approach resolves conflict at the data field level.
Our classification & extraction technology has been in use in European markets for 12 years and has ingested an estimated >17 Million applications.
This unmatched, mature technology understands and interprets documents like a human. That's why there's no need to "train" our machine for months on end.
You'll be live whiplash fast – days, not weeks or months
This backbone enables the next generation Digital Mortgage.
Built with the benefit of hindsight.
Tech that enables
reliable loan level profit
in any market
There were several areas ripe for improvement:
Data Aggregation: Accelerate slow document classification to minutes, and improve data accuracy rates to the 9's (99.9%)
Flexible Adaptability: Provide lenders of any size the ability to "Build to Suit" and then "Use to Suit." That ensures to fit your evolving manufacturing infrastructure, staff levels & expertise, programs, scenarios, and market cycles
Built to Last: Avoid a monolithic system that would need to be replaced in order to modernize
Top-Down Consideration: Manufacture "Investor Ready" loans in a truly digital format
Finally, it was imperative we ensure a cost effective and resource light means of updating.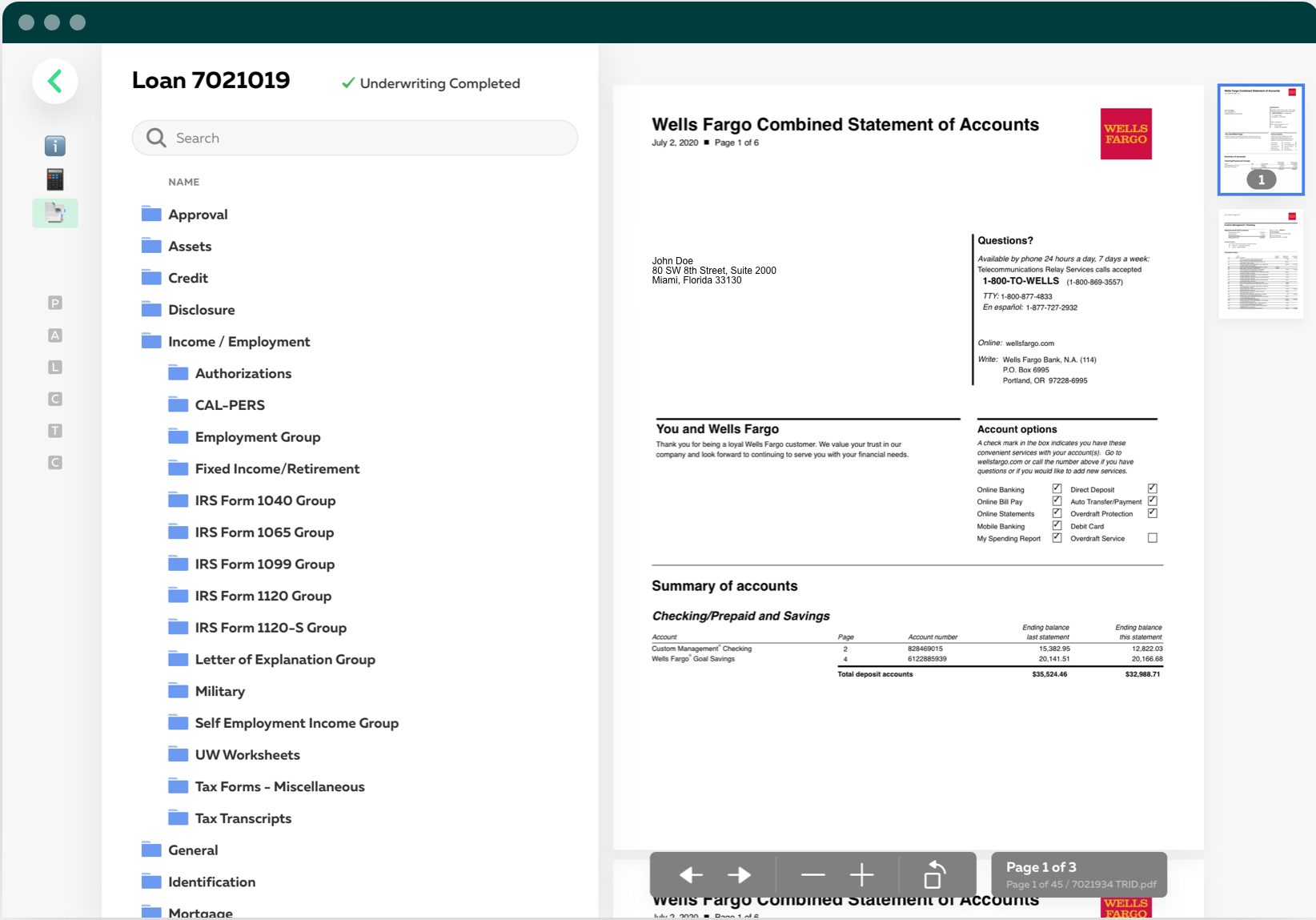 The risk of the current tech stack.​
End-to-end solutions will soon become
tomorrow's relics.
With a FlexStack, you'll never need to rip and replace.
In the foreseeable future, investors will demand file delivery be in a digitized format. Current systems can't produce a digital mortgage.
In addition, old fashioned integration leaves systems vulnerable when bugs are detected, or updates fail.
Our FlexStack Components keeps you on the cutting edge with the ability to access source data for a true digital mortgage.
Try our Income Component for 14 days
There's no need for a lengthy LOS integration, so we invite your team to take Rapidio out for a test drive for two full weeks.
Challenge us with your most difficult scenarios.
Our
FlexStack Components System
Requires No Integration
Each Component is independently deployable and scalable
14-Day Free Trial
No Commitments or Risk
At Rapidio, we believe that time is money, and we know that our clients don't have months to waste on integrations just to prove a concept. That's why we've designed our FlexStack solution to work right out of the box, with no integrations required.
This is a quote from an investor. It validates the move toward tokenization and how the only they can achieve that is through a fully digital mortgage. It may also validate that this can't happen with technology other than a component system.